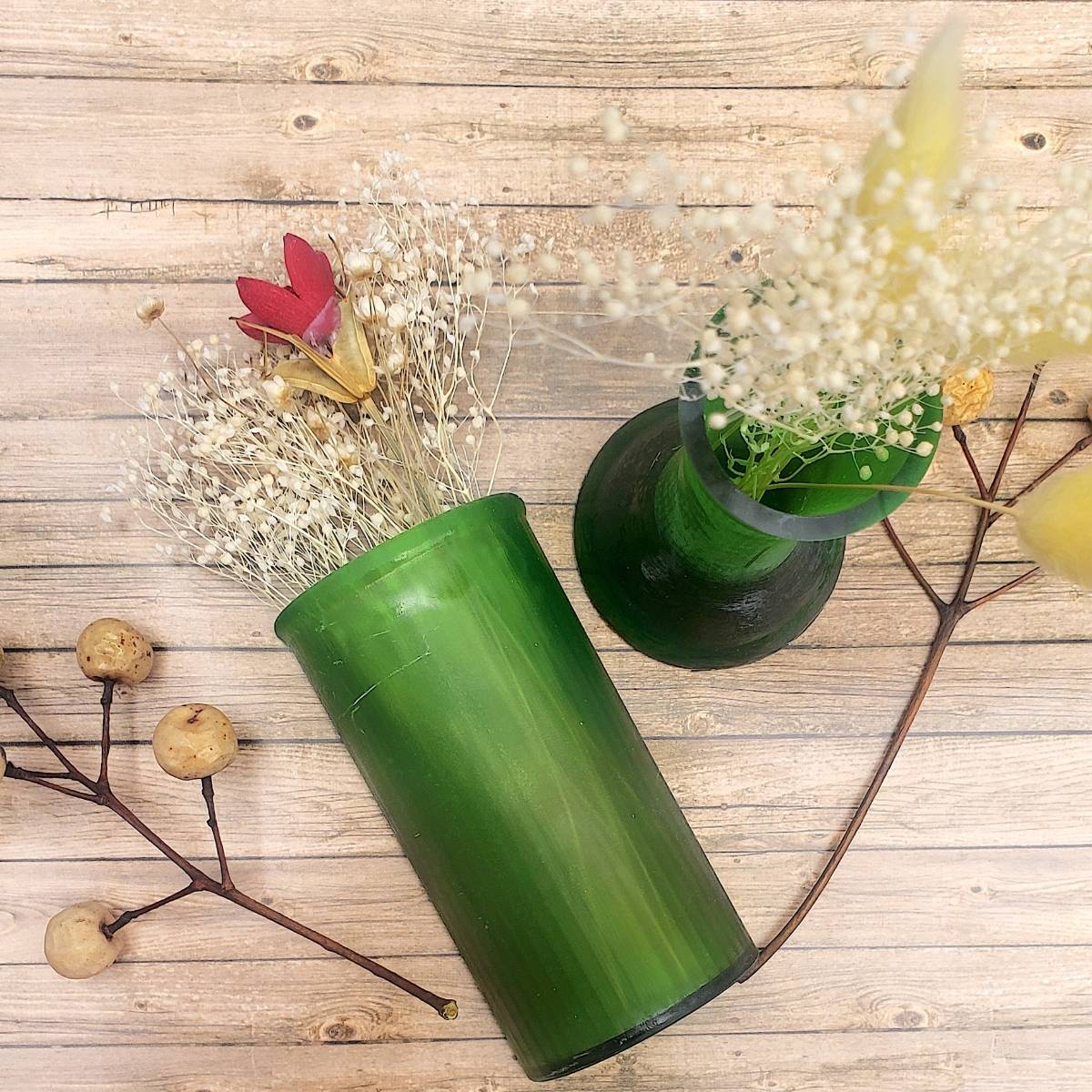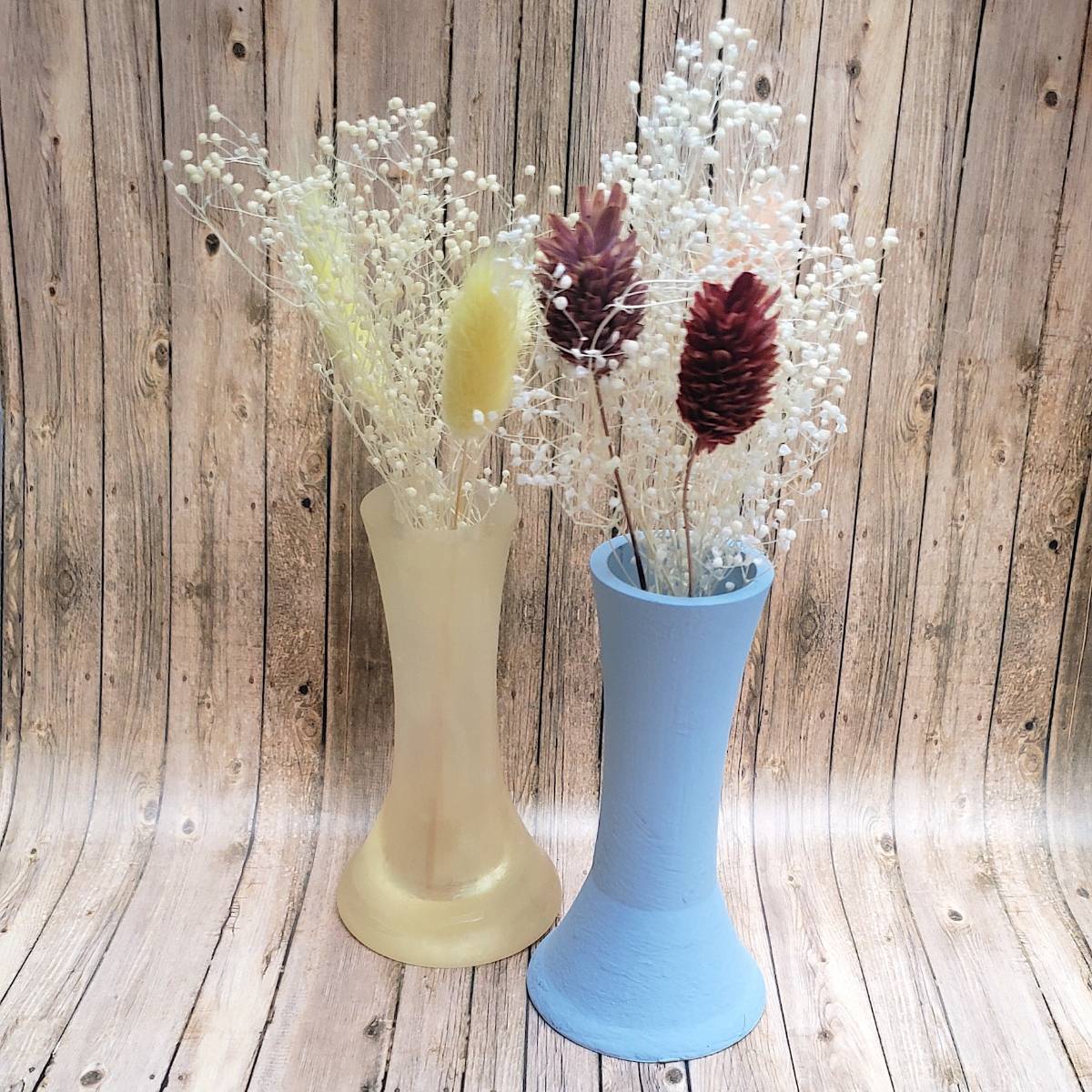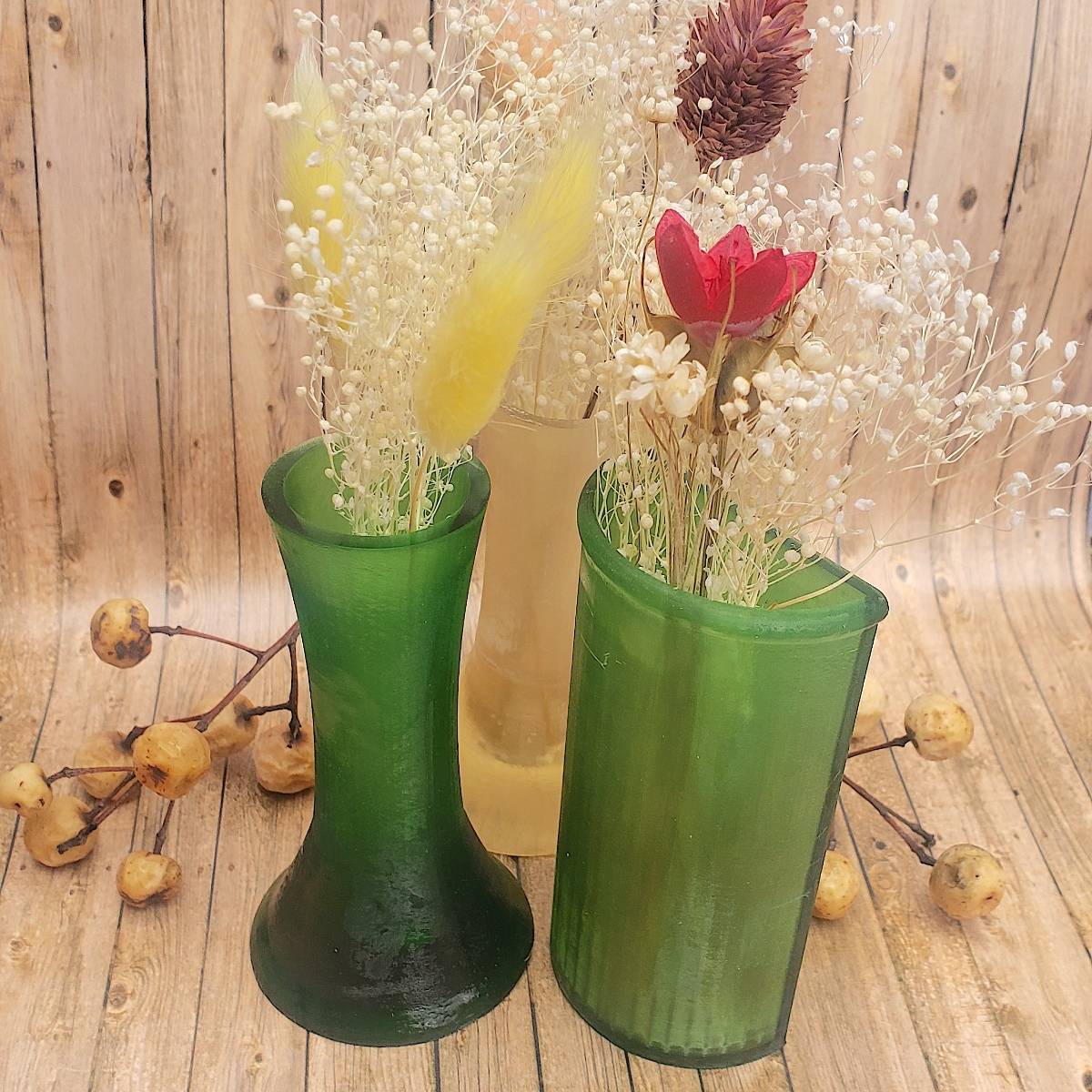 Not one but TWO exclusive vase molds!
The April kit will include another Craft Kitsune exclusive mold (yay!). And that's not all! There will be two of them this time! Each is a different style of vase but both are 4 inches tall. The kit will also include 2-Part Resin among other supplies. Scroll down for another supply reveal.
Sign-up by March 31st at 11:59 p.m. CST. to receive April as your first box.
"Flask" Style Vase:
This style is an elegant look perfect for smaller floral arrangements. Specifically designed with dried flower stems in mind. Some project ideas:
Make a science-y display by making a collection of clear vases.
Add on top of a resin tray project.
"Half" Style Vase:
This style is perfect for displaying against a wall or other flat surface. The opening is large enough to accommodate floral bunches, pens, toothbrushes, and more! Some project ideas:
Mount to a canvas/plaque and hang up!
Add a magnet to attach to your fridge.
Make two and glue them together. Play with juxtaposition of colors/styles.
Place them on the edge of a window sill.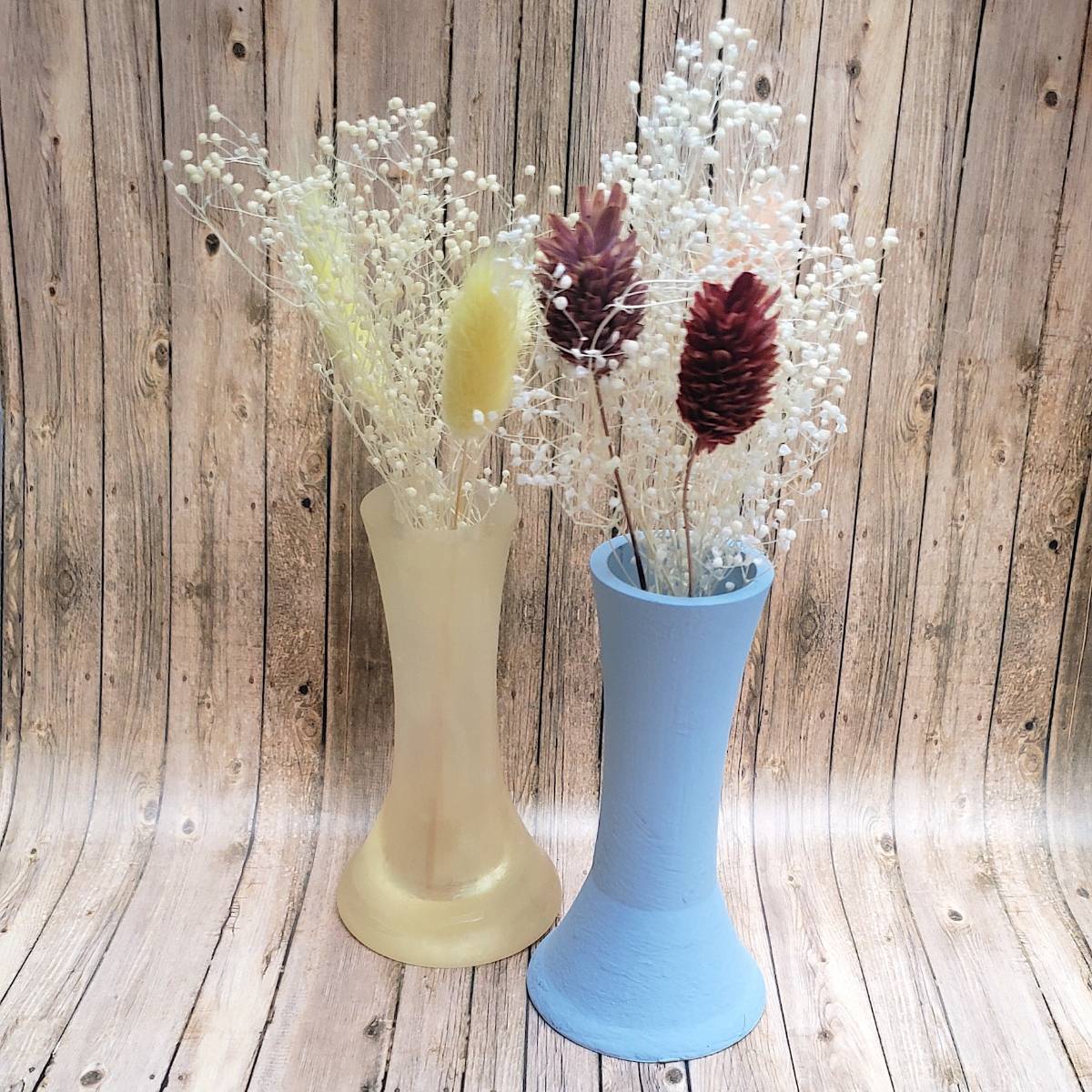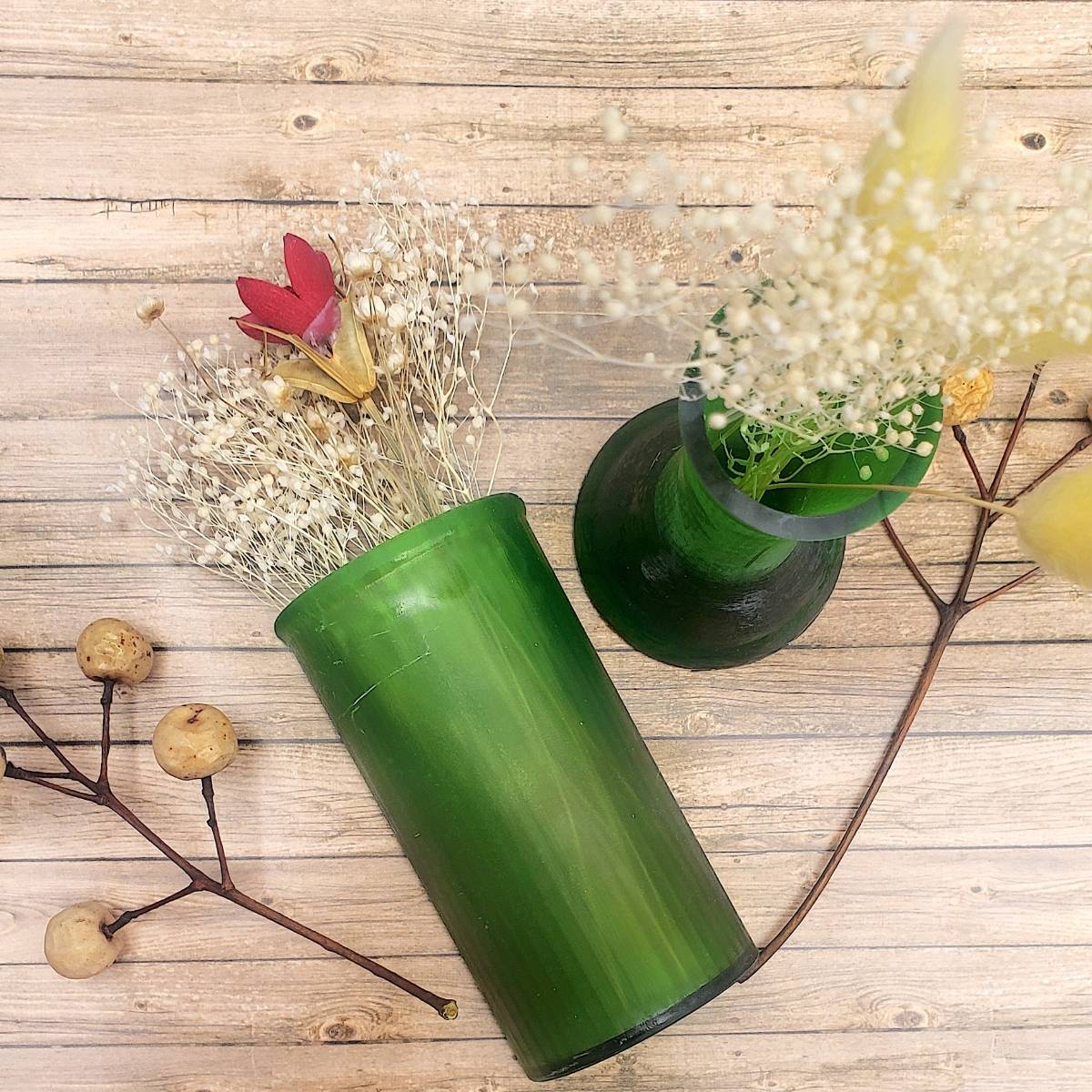 Also in the March kit - receive two bunches of flowers imported from Japan! These beautiful arrangements fit perfectly in both vase options. You will receive two different styles at random from the below bunches.