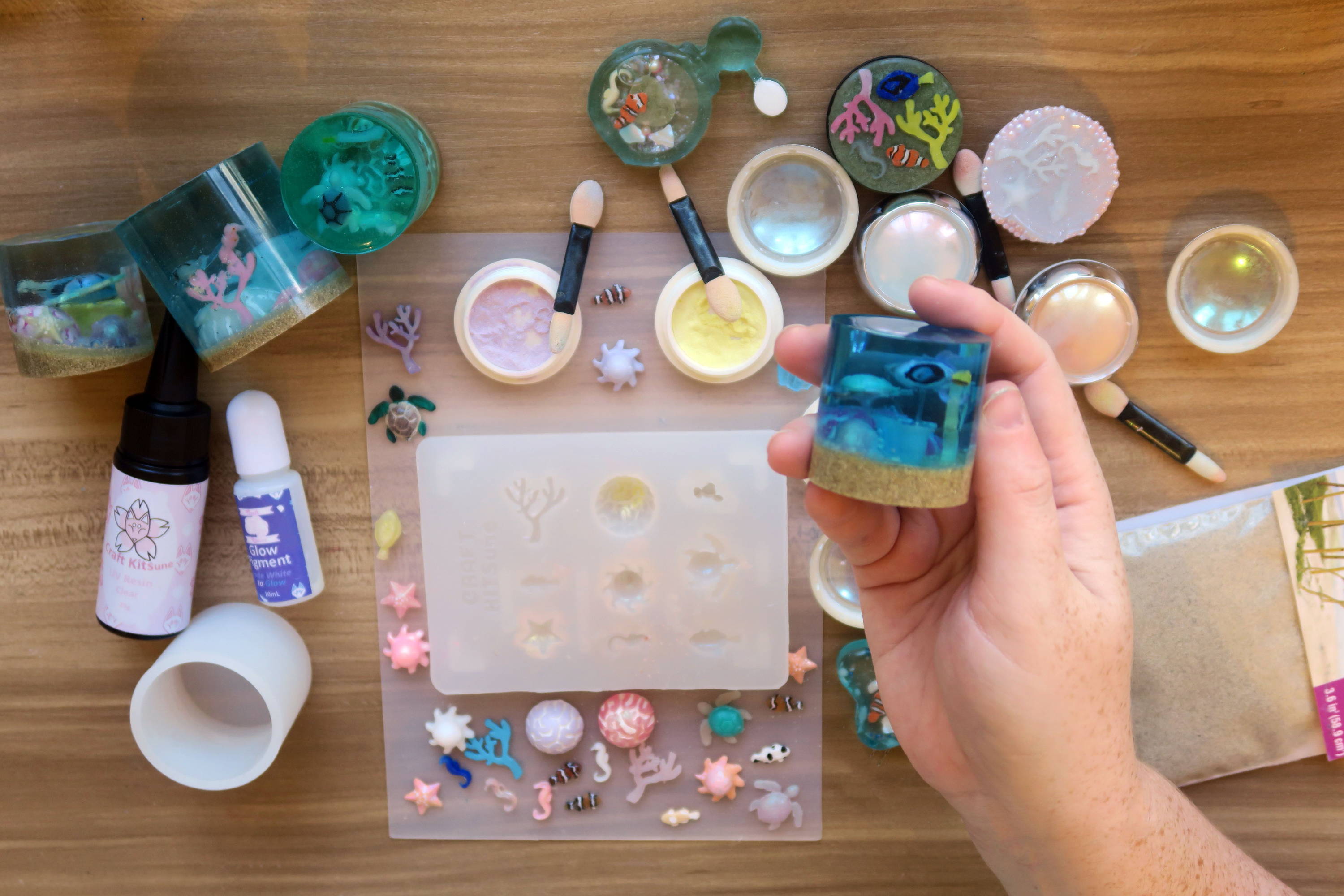 Theme: Coral Reef
Featured Medium: UV Resin
Exclusive coral reef mold designed & produced specifically for this kit!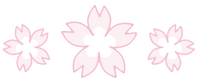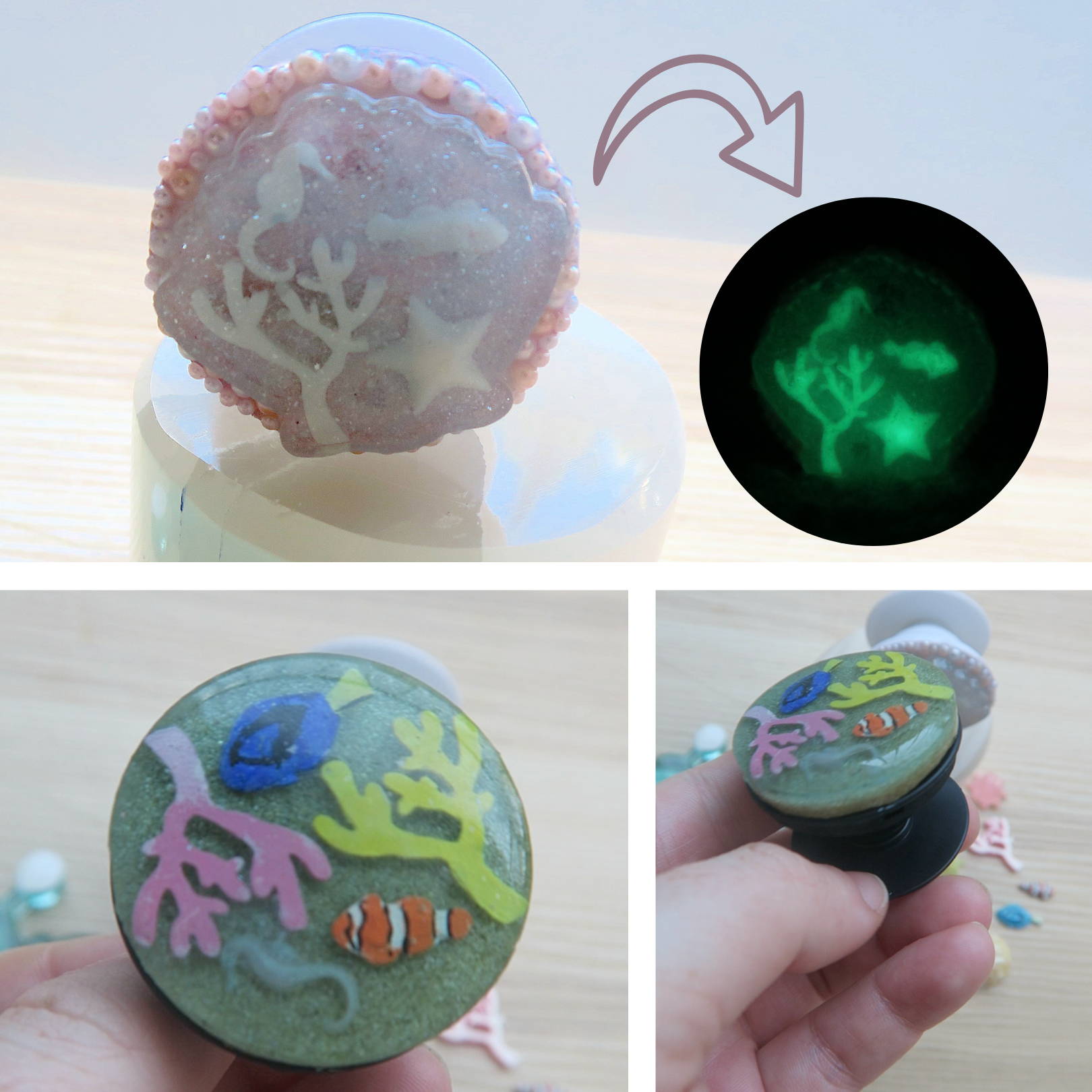 Suggested Project: Phone Grips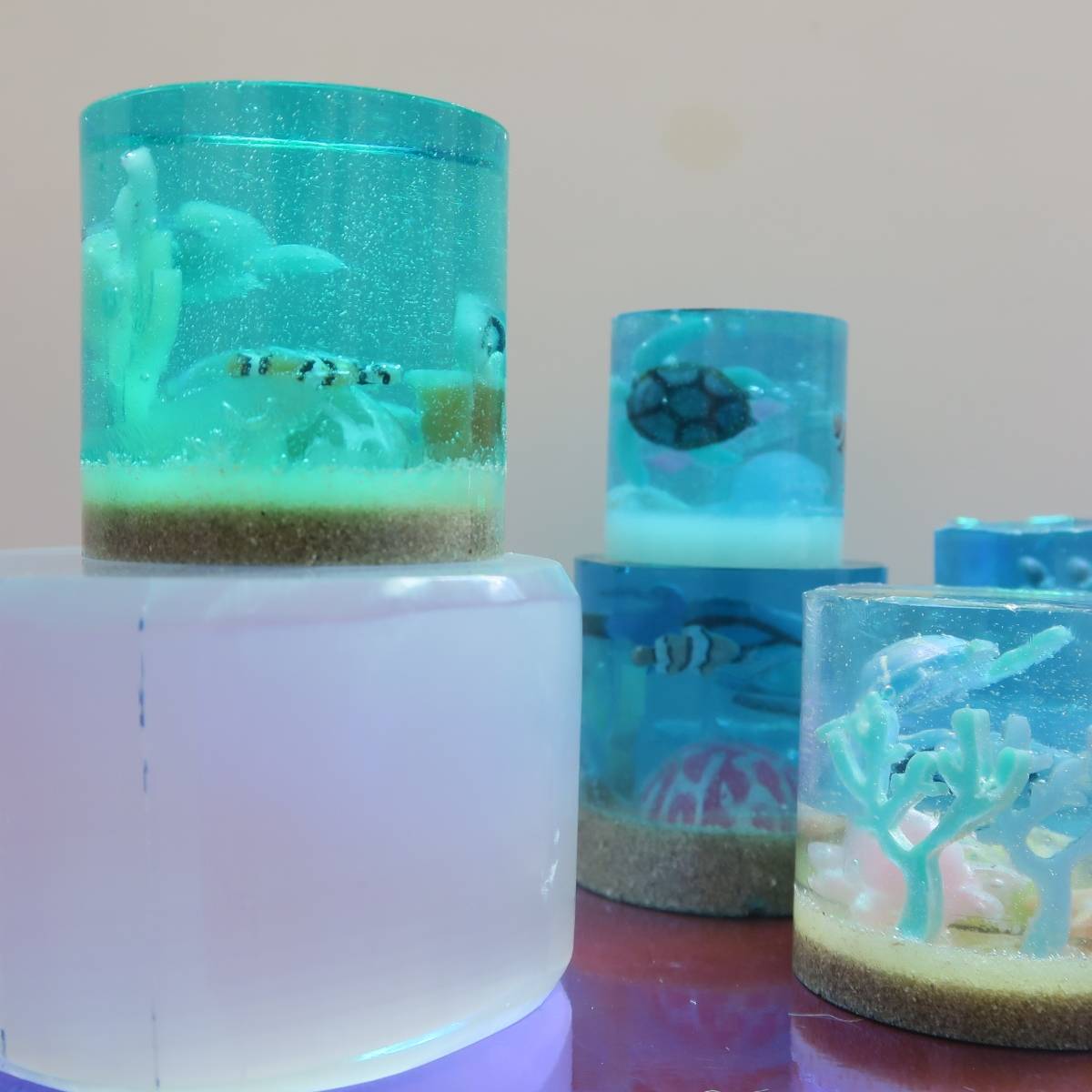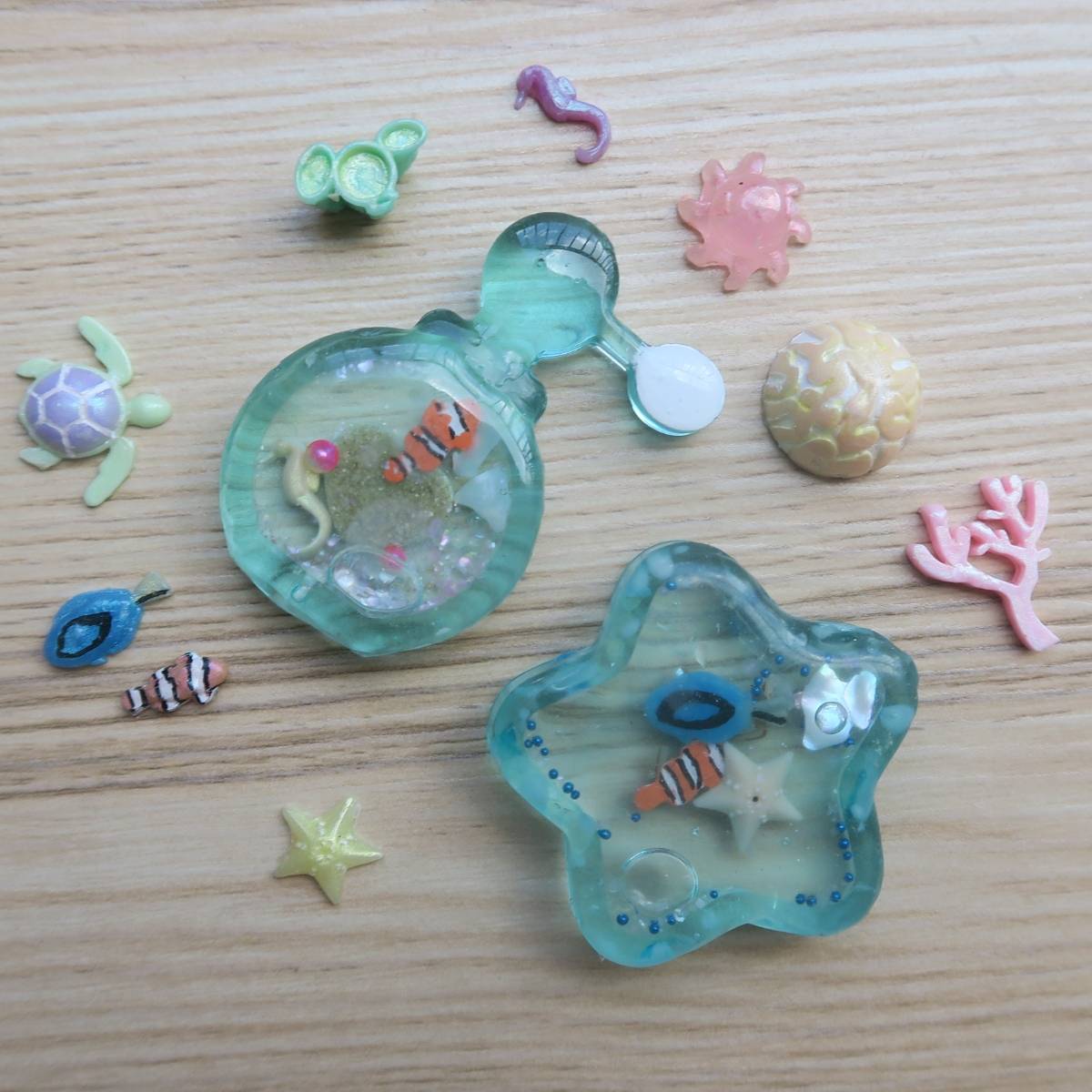 Suggested Project: Shakers
The featured project is to make a cylinder aquarium. Build your coral reef on top of a sand base & pour in resin to complete!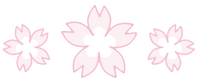 ➣ Exclusive Mold (more on this below!)
➣ Cylinder Silicone Mold
➣ UV Resin
➣ Fine Sand
➣ Pastel Mica Pigments (6 colors)
➣ Glow Dye (Jade White to Glow)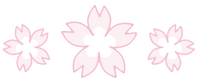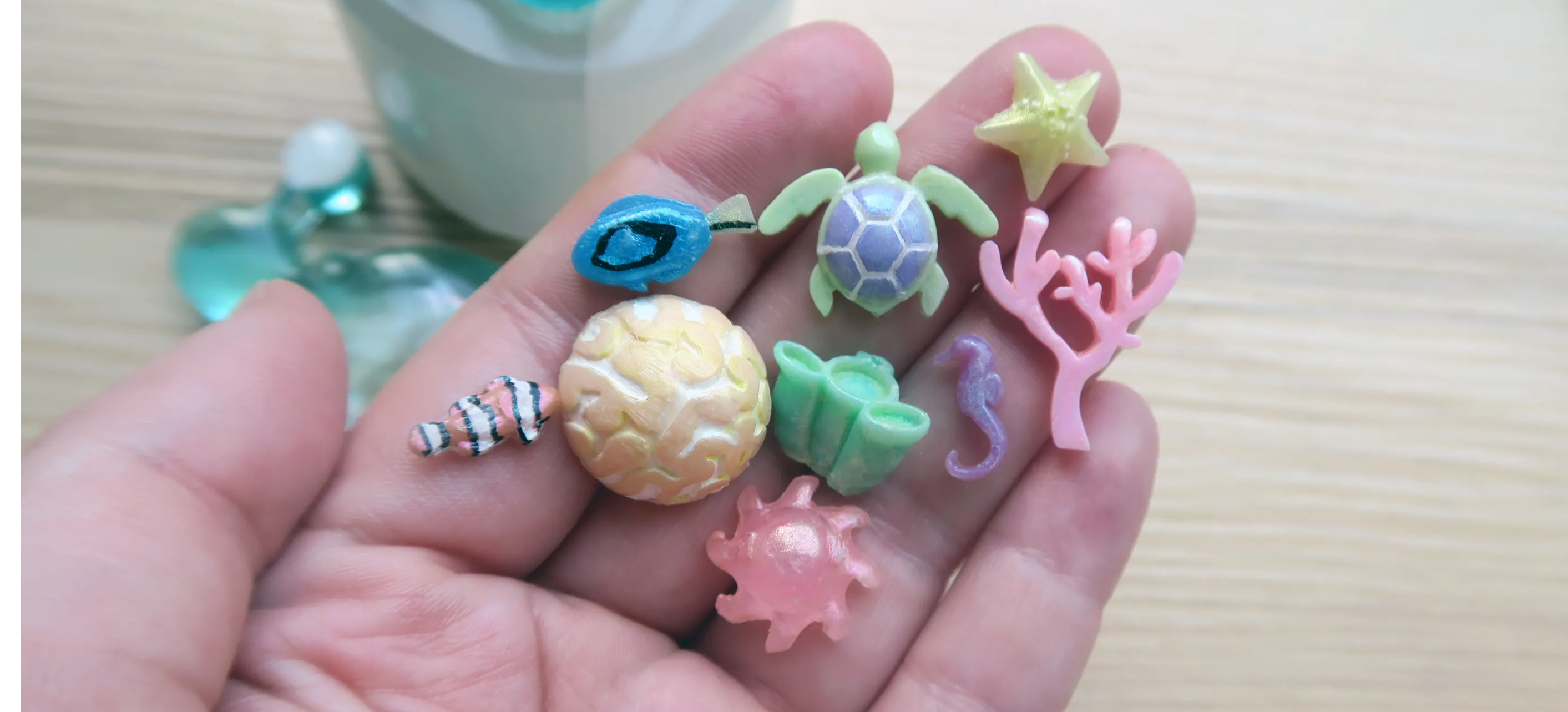 Branch Coral

Brain Coral

Tubular Coral

Dumbo Octopus

Starfish

Seahorse

Sea Turtle

Larger Fish (Surgeonfish)

Smaller Fish (Clownfish)
Each critter is roughly to scale with each other. The pieces also work well together. For example, the sea horse can hook onto the branch coral.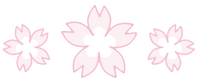 The included supplies are lots of fun to experiment & play with!
The pastel mica powders give you beautiful, shimmery colors. Use on the included molds or your own!
The glow dye can be used to create an amazing effect. Mix this dye with your other alcohol ink or transparent dyes to change the overall & glow color! The glow effect will still work when mixed into resin.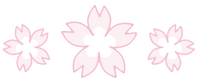 Sign-up now to receive this kit!
Then, don't forget to join our exclusive Facebook group. That's where I run mold ideas past y'all and get lots of feedback to edit the designs.