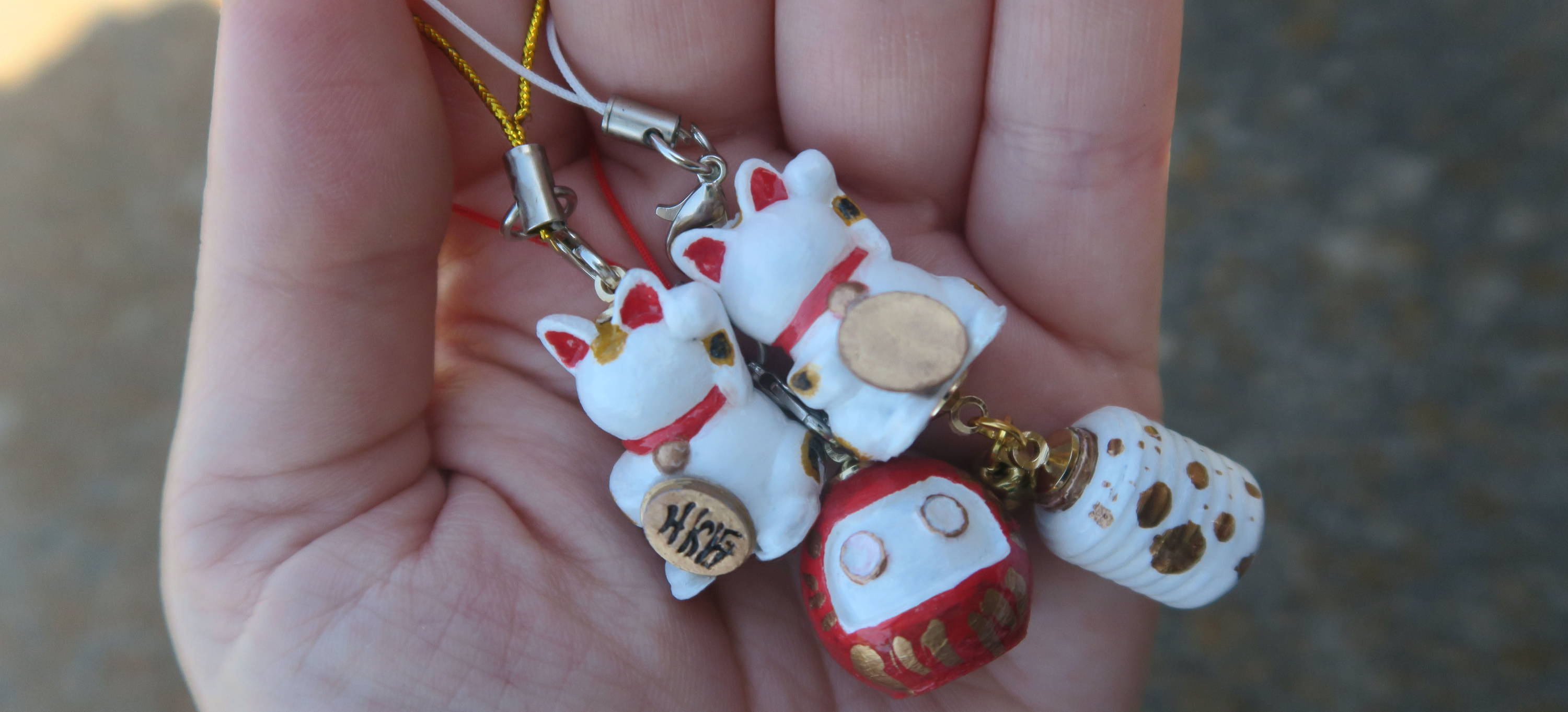 The May kit features another Craft Kitsune exclusive mold! This time, the mold contains three main designs - a daruma, a maneki neko, and a lantern + plus two coin options for the maneki neko. All are 3D mini figurines. You can read this blog post about each of the individual designs on the May exclusive mold.
& here are some supply reveals:

Easily Turn Figurines into Beads
To make your pieces beads - use one of the included silicone hole makers. These silicone rods don't look too exciting but they allow you to add a hole through an otherwise closed off mold piece.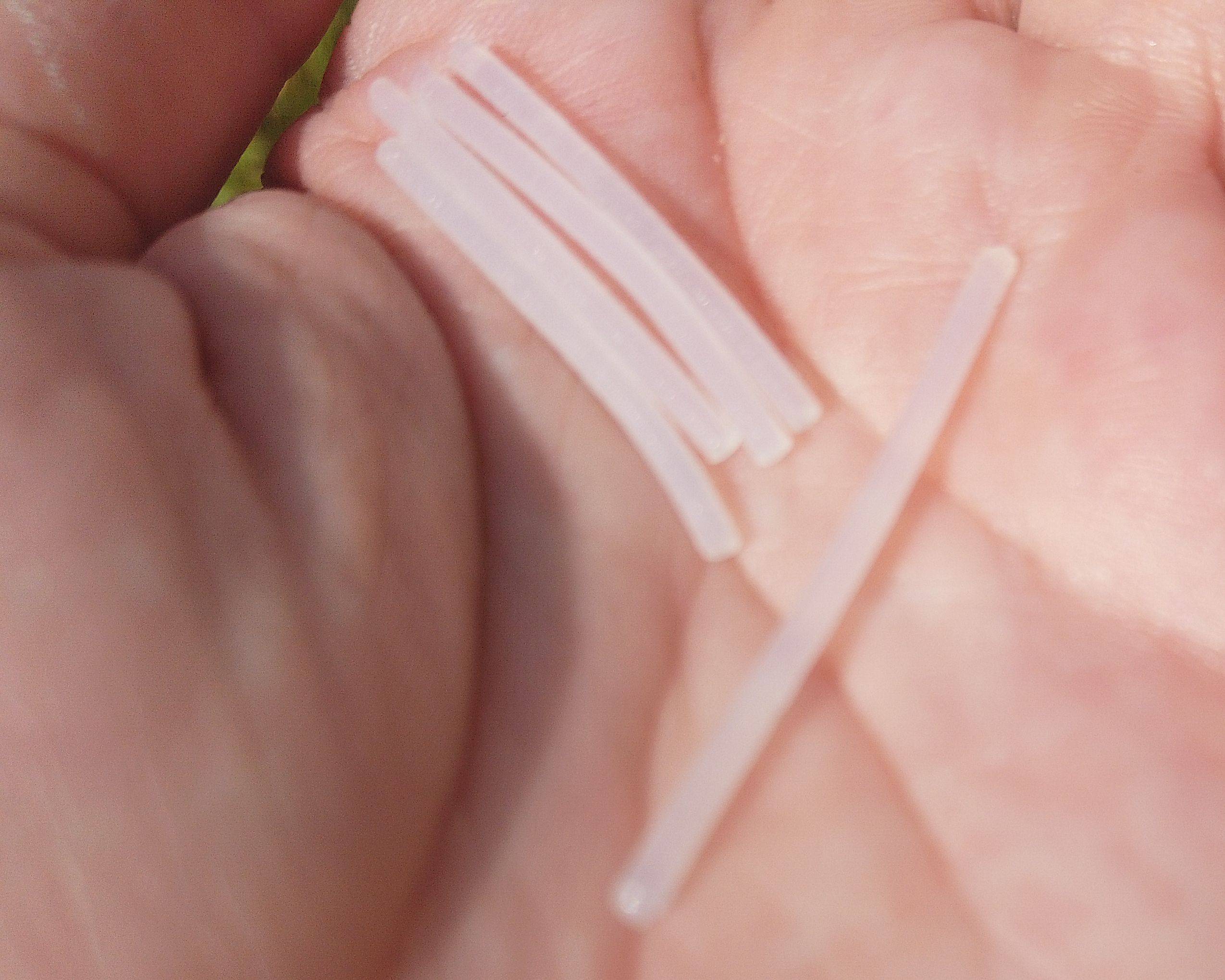 Simply put the rod in the middle of your desired mold design, fill around it with UV resin, and cure. Use with the Maneki Neko or Daruma designs to turn them into beads.
(the lantern already has a hole going through the middle by design).
Different Findings Options
You'll also get a set of jewelry findings selected for their versatility with the Japan themed designs: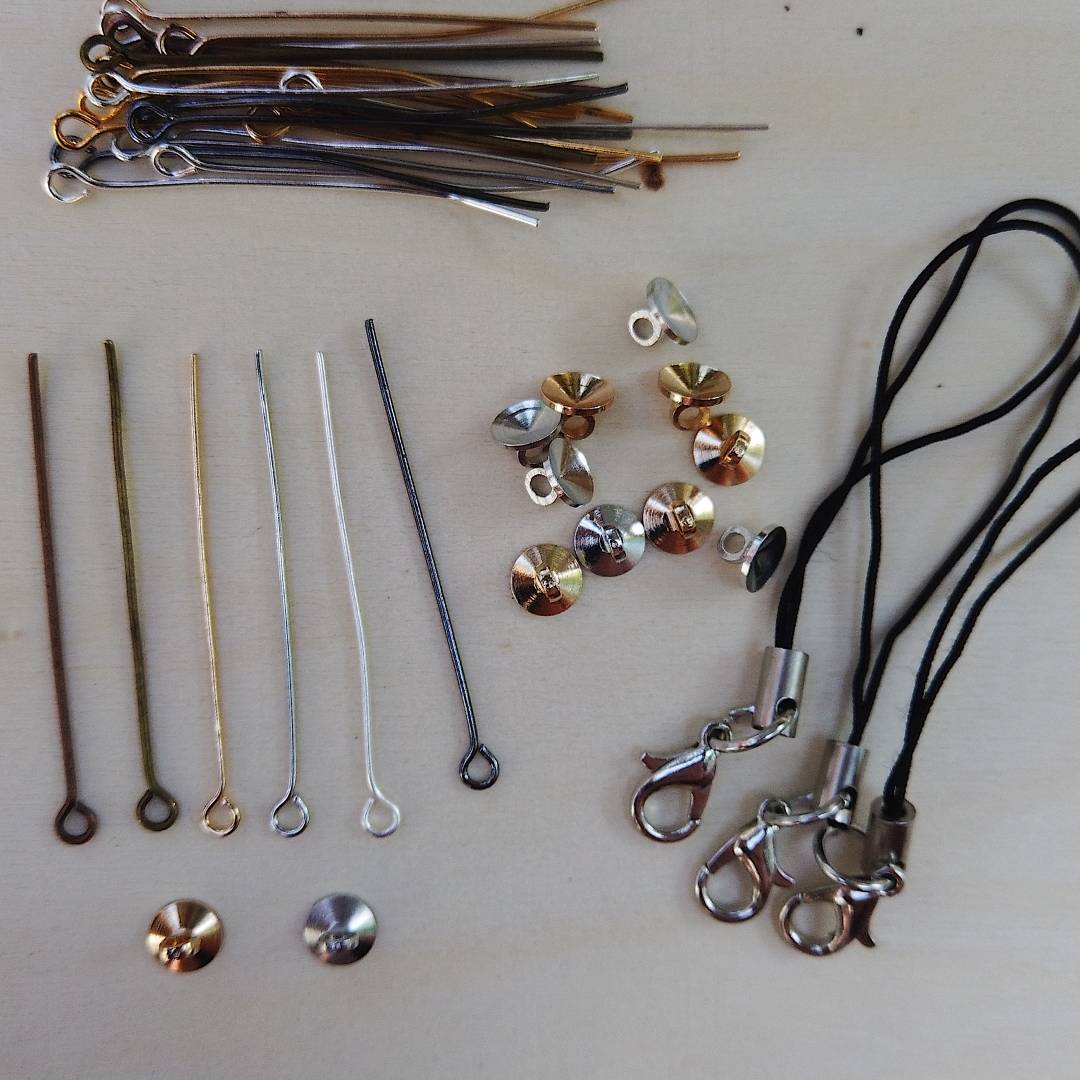 Bead Caps - Gold & Silver. Curves to fit on top of each design (also fits perfectly on top of the lantern rings).
Eyepins - Silver, Gold, Gunmetal, Red Copper, and Rhodium. The eye part is wide enough to not fall through if you use the silicone hold maker.
Lobster Clasp Keychains - Black. Turn your pieces into charms&keychains!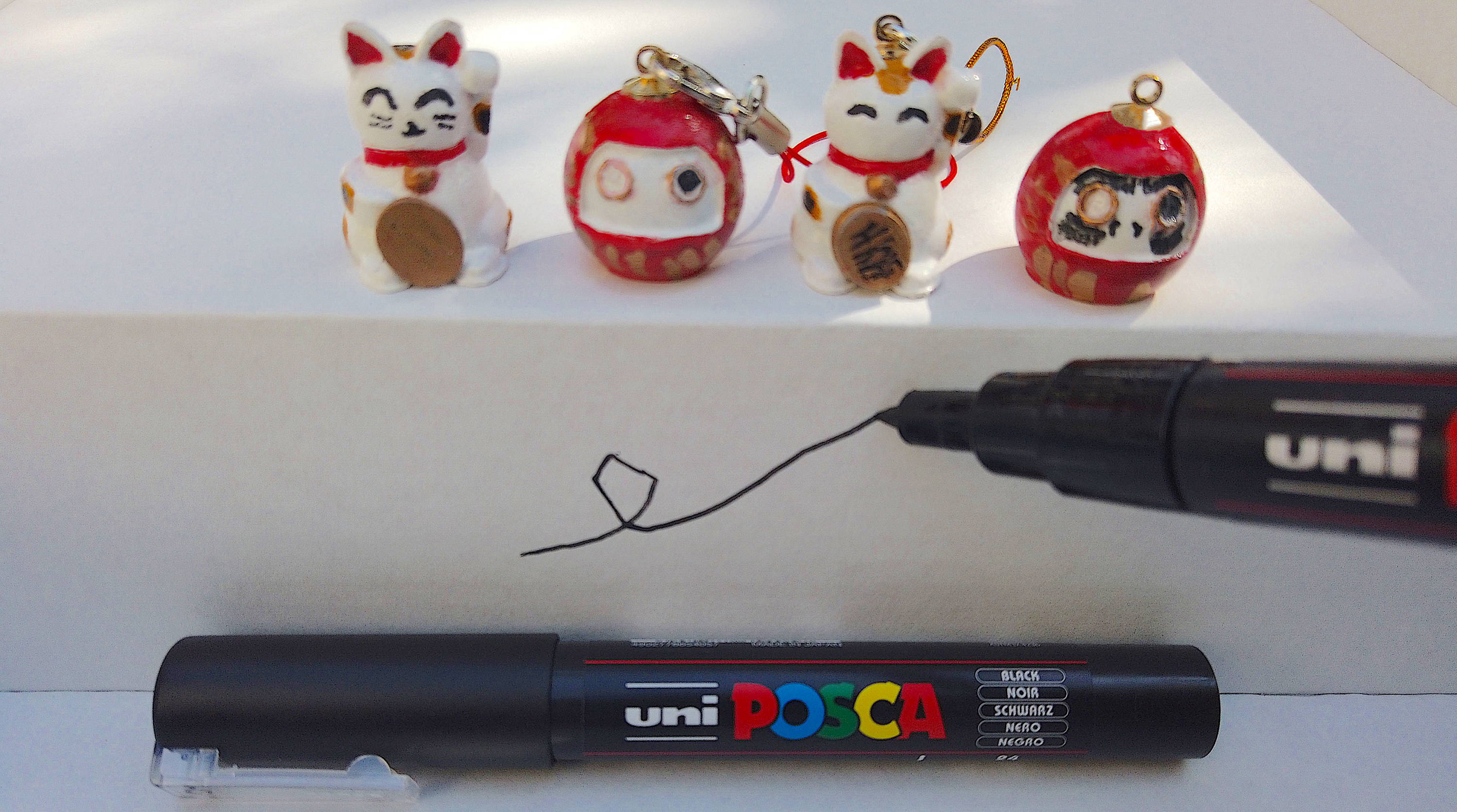 The May Craft Kitsune also includes a POSCA acrylic paint marker. The size included is their "1M" size & in black. If you've ever seen my figurines or polymer clay pieces with a painted on face, it was almost certainly done using this specific POSCA marker.
Want in on the May kit?
Subscribe this month (April 2021) or until sold out.