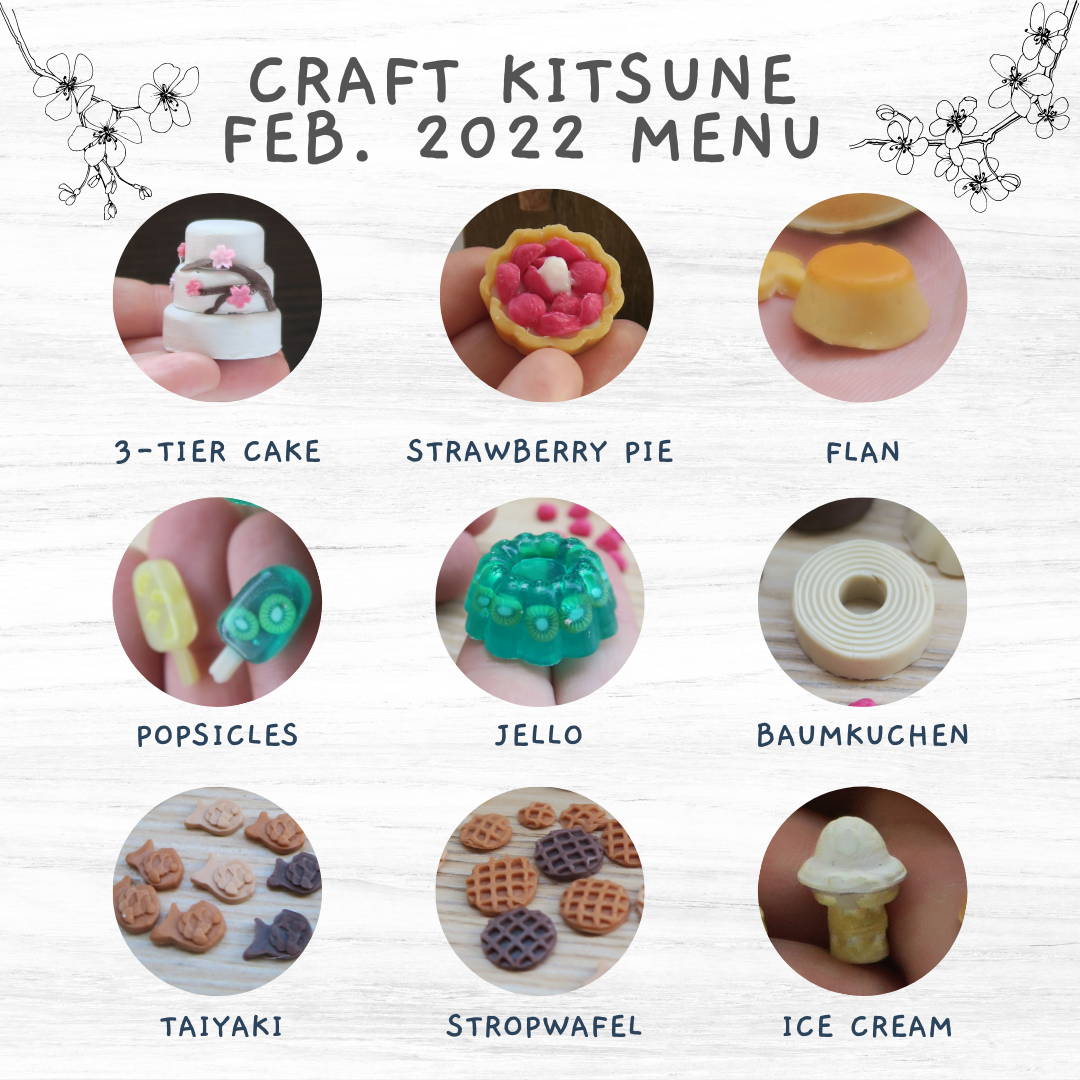 Make your own miniature bakery! This kit includes an exclusive mold, air dry clay, 3D UV resin, and more!
The exclusive mold for the month includes lots of dessert designs! Each design has been 3D modeled, prototyped, and tested by yours truly. You can use UV & 2-part resin as well as clay in this mold.
The pieces are 1:12 scale in size. Use them in dollhouses, as jewelry, and in your various other projects!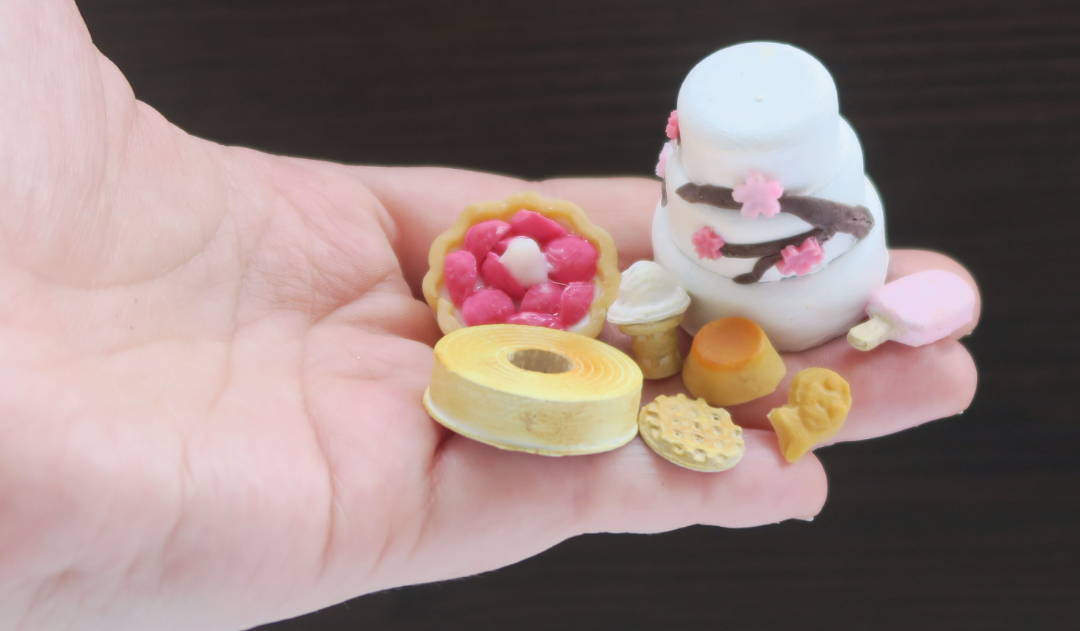 Designs:

1.2 inch Cake Layer

1 inch Cake Layer

0.8 inch Cake Layer

Baumkuchen

Jello

Pudding

Taiyaki

Ice Cream Scoop

Ice Cream Cake Cone

Popsicle

Strawberry (Half)

Stroopwafel

Pie Crust
Modena clay hardens on its own after exposed to air.
Tear off some clay from the package & store the rest in a zip lock bag. Or, use the entire package in one sitting.
The clay fully hardens after 2-3 days but it will begin to stiffen within an hour. It is easiest to use it right away.
The clay can be colored using acrylics or oil paints.
Dab baby oil in the mold cavities you wish to use. Then, push the clay inside and pop it out. I recommend leaving the clay inside the cavity to dry for the pie crust.
You can also use UV and 2-part resin with the mold.
Here are some decorating ideas for inspiration:
Use the 3D UV resin to create "icing" designs

Add strawberries to a number of desserts

The pudding design can also be flan or lava cake

Use chalk pastels to give your pieces a "baked" look
Shop this kit while supplies last & the exlclusive mold: