Select a Plan
All plans include free U.S. shipping!
By selecting a plan, you are signing up for a subscription service.
Plans renew unless cancelled.
Additional taxes may apply at checkout.
* Valid for new subscription plans only or those who previously cancelled before July 1st, 2021. Gift will ship with your first kit. This deal valid until sold out only.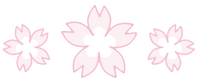 Click any of the below to learn more about us & the upcoming kit!