Make your own miniature book dioramas with the February Craft Kitsune! Use 2-part resin to create the book base and put together to make functioning (openable) books! The inside is hollowed out so you can make your own scene!
Featuring an exclusive, clear mold.
Mold parts: two parts for each book half, four hinges, and 2 pins for inside the hinges.
Sign-ups are now open for new members! Subscribe today to reserve your Storybook Diorama kit.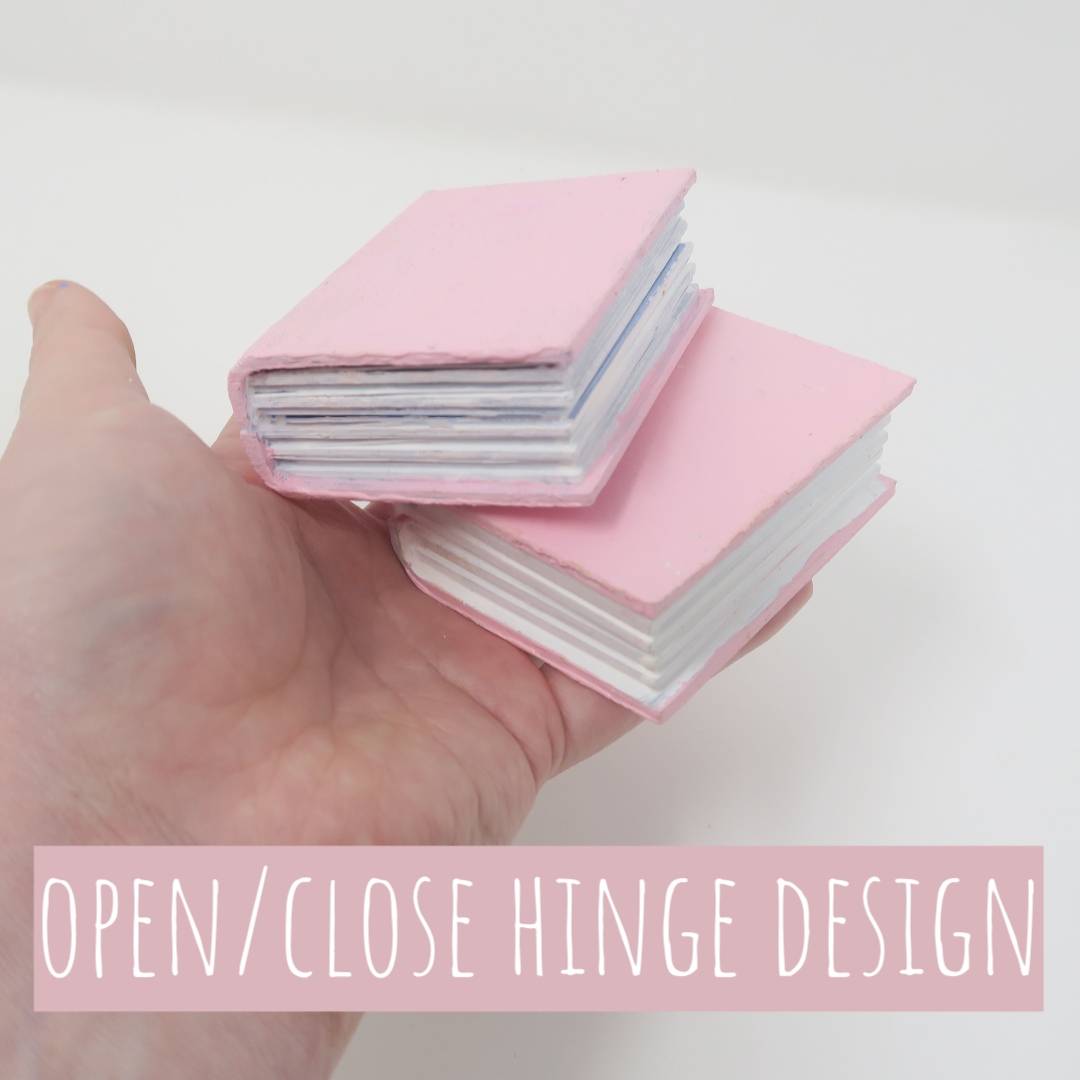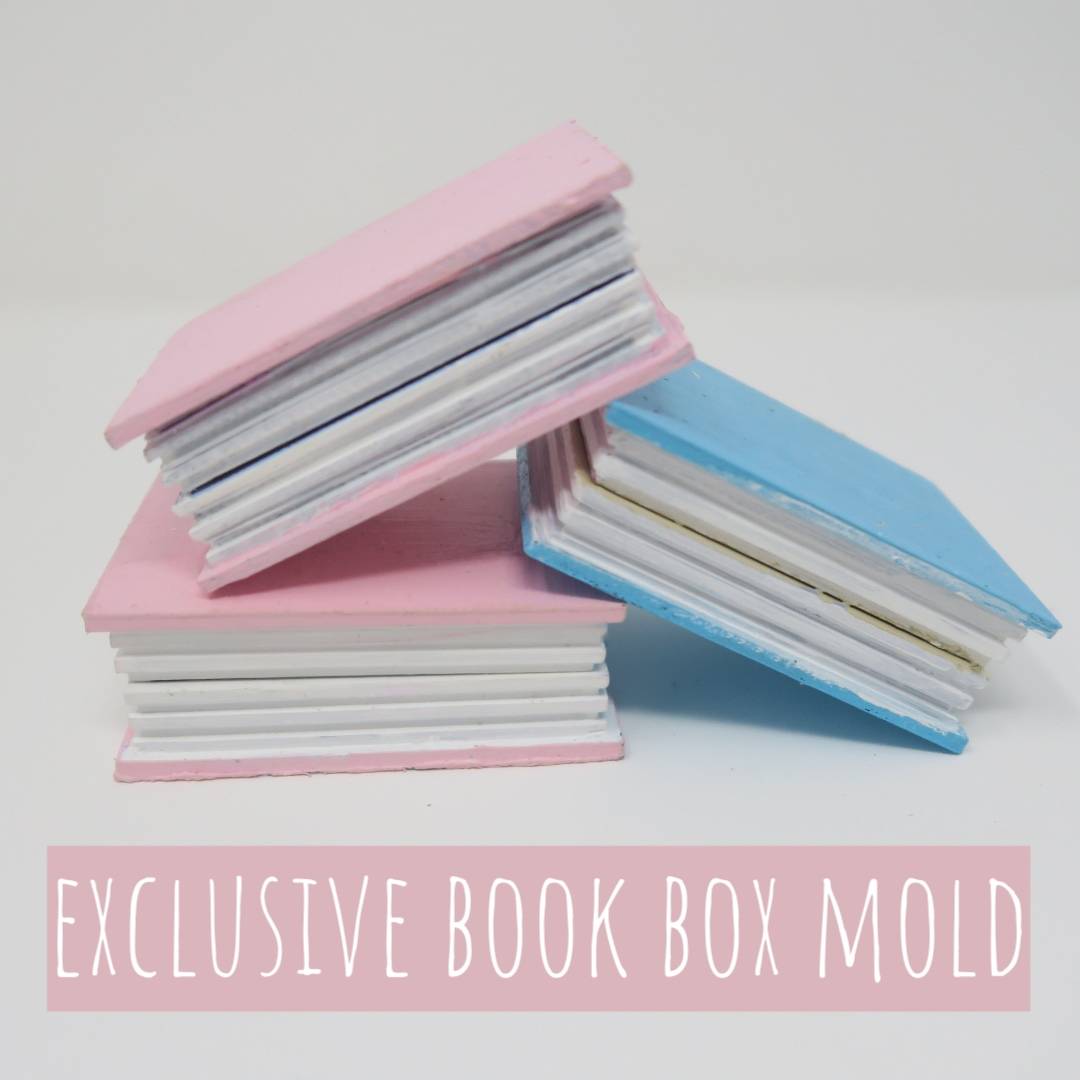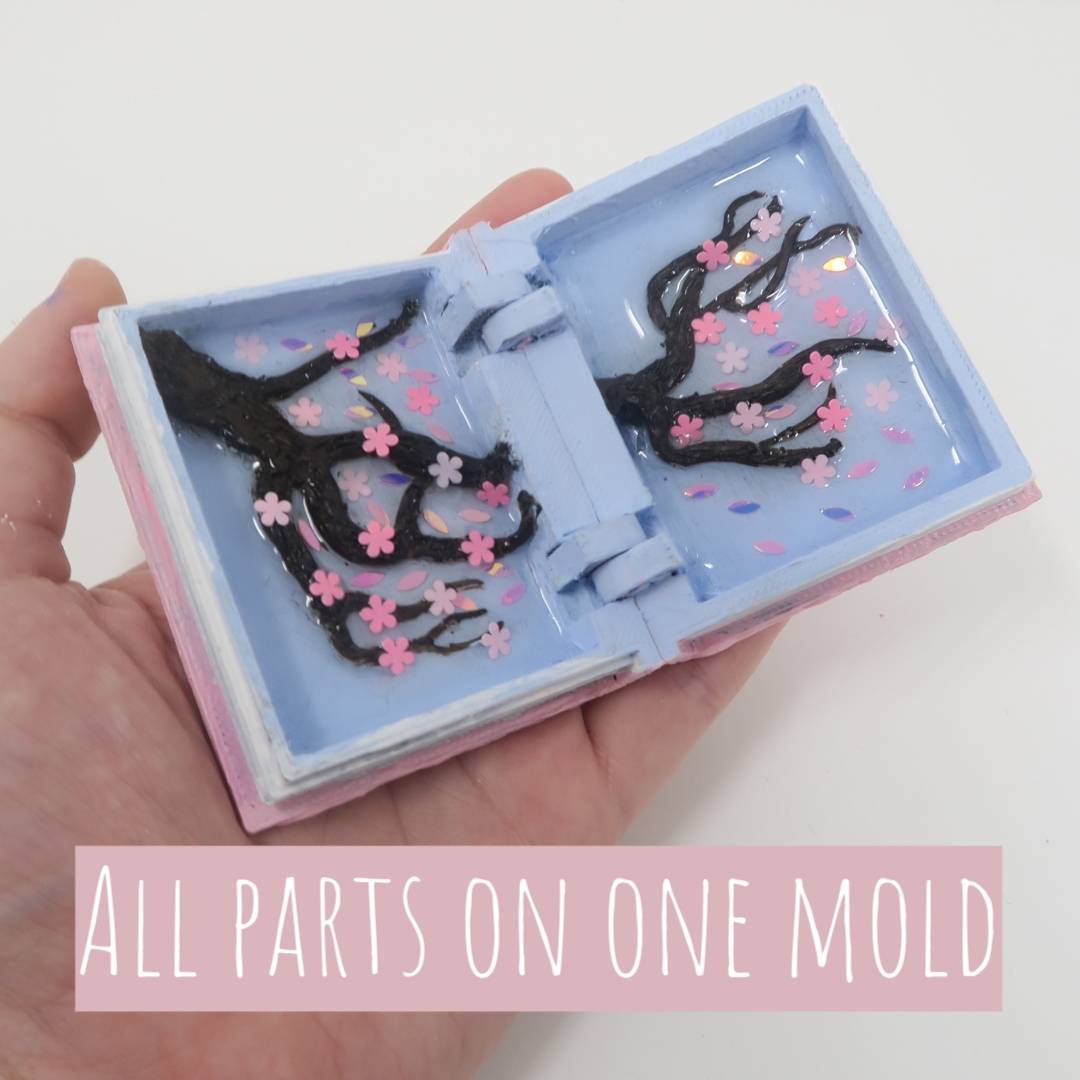 The book box mold design was done by me (Liz) using a 3D modeling software.I surveyed subscribers and crafters a number of months back and asked everyone to suggest a theme they'd like to see for Craft Kitsune. A lot of answers included dioramas, mixed media, and resin with clay.
I knew I wanted to design a mold useful for making several dioramas where you can put them all together to make a nice collection.After several ideas and mock-ups, I had the idea to turn the design into a book box. I've noticed a lack of book related silicone molds and I knew that a book box would make a great diorama base. You could make your favorite scenes from books or imagine up a whole new world inside the book.
The design process took a long time with lots of testing and prototyping over a few months. I'm happy to be able to bring this concept to life!