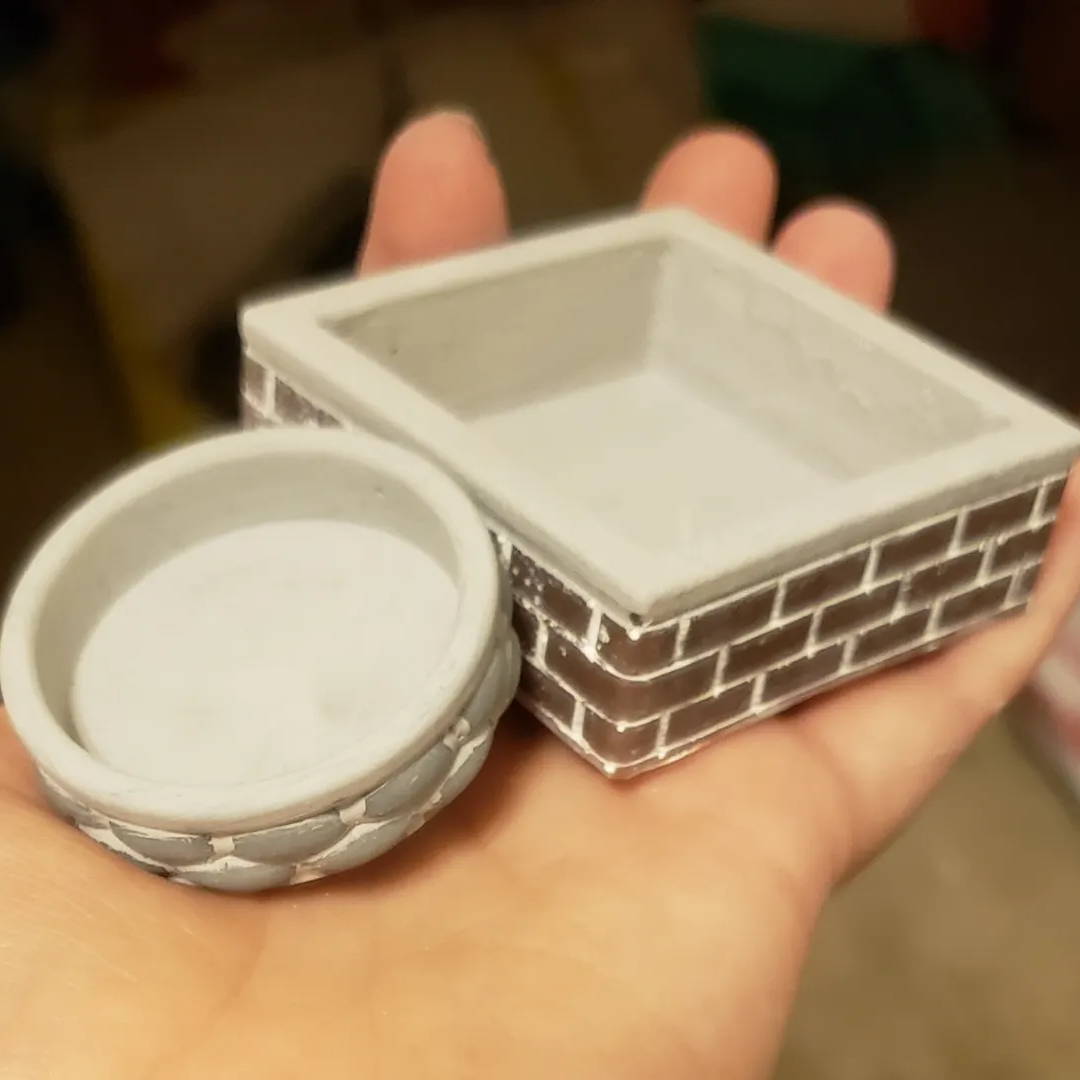 Resin lends itself perfectly to creating pond environments. The January kit is also beginner friendly for those brand new to resin craft.
The kit includes an exclusive mold designed by and for Craft Kitsune.
The mold has two pond cavities:
Circle, stone style pond
Square, brick style pond
Plus lots of designs to fill the ponds:
Koi, swimming right (larger)
Koi, swimming left (smaller)
Koi (smaller)
Koi (larger)
Frog
Lilypad (smaller)
Lilypad (larger, with cut-out & detailing)
Waterlily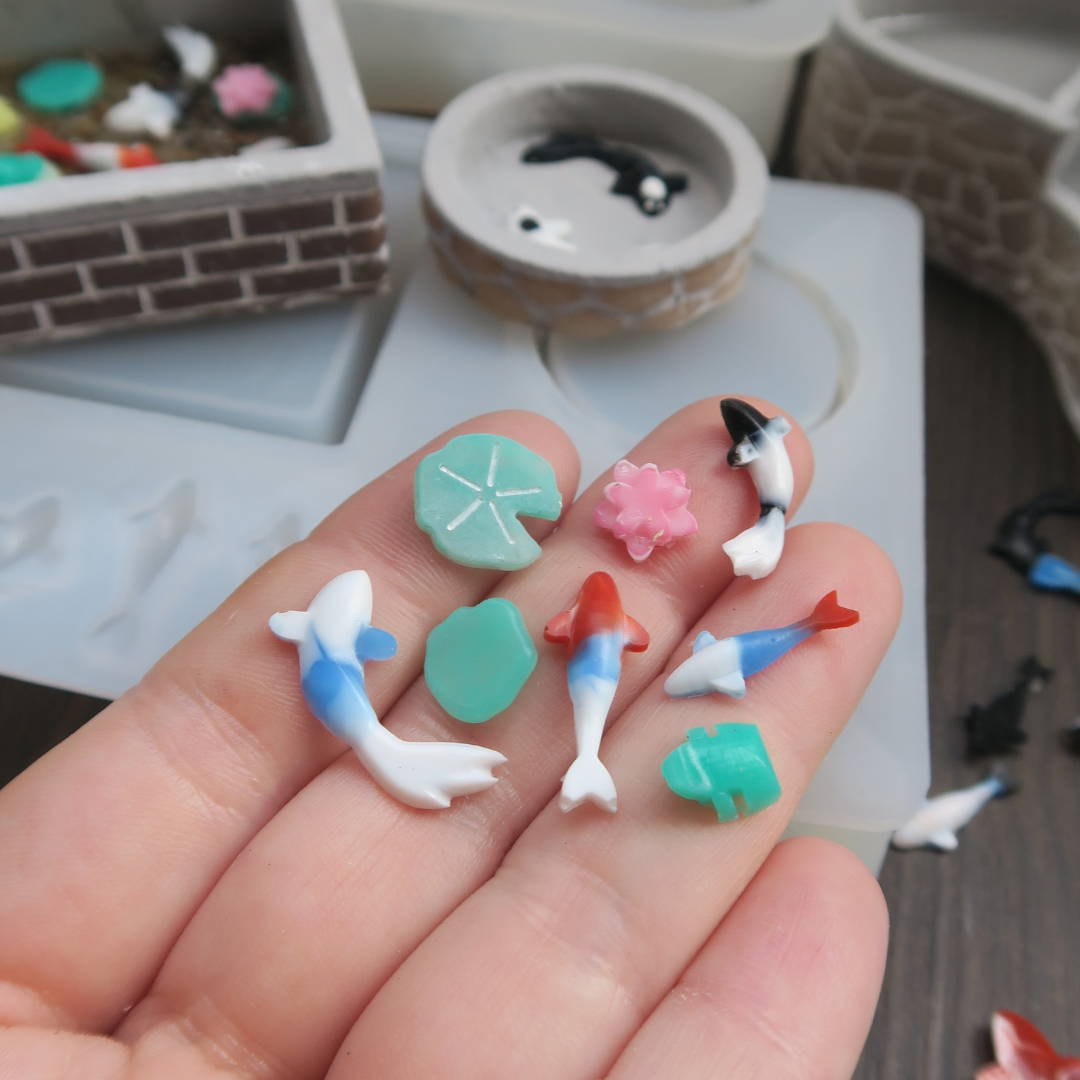 Plus, more craft supplies:
UV Resin
2-Part Resin
Morandi Pigment in Black
Morandi Pigment in White
+ additional surprises!
Add-on the larger, waterfall style pond mold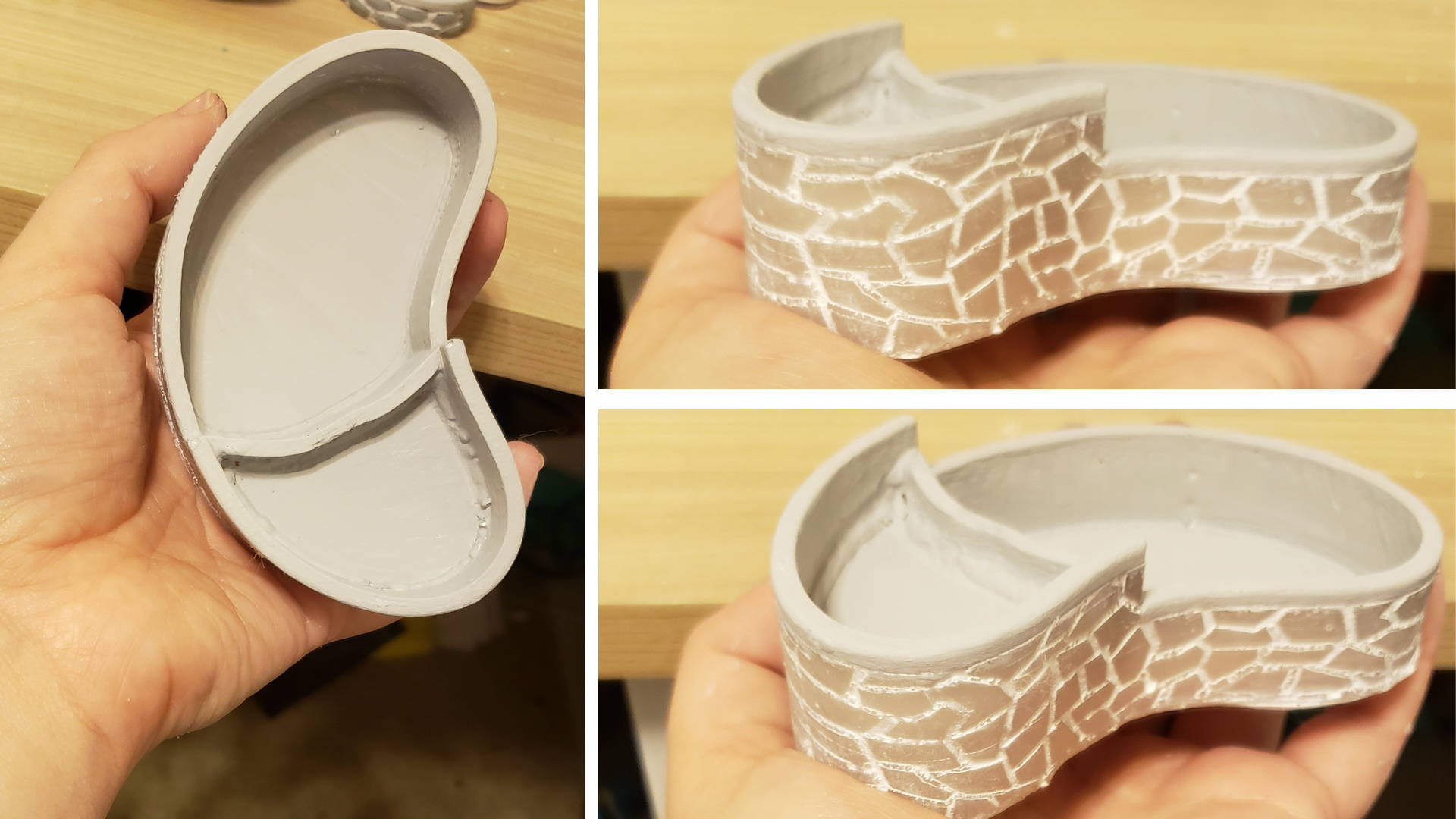 This mold is an add-on option for the January kit.
Save 35% off list price & receive free shipping when adding this mold onto your box!
Mold includes a cavity for a larger, intricate "bean-shaped" pond. Final mold will be clear & made of silicone. Image shows final project example.
Detailing includes mosaic-style cut-outs around the entire shape. There are also two levels to this pond, allowing you to make waterfalls.
New subscriber? Select a plan and you will be prompted to add this mold onto your order.
Returning subscriber? Check-out using this link.
This mold will ship with the Jan. kit. On January 1st, orders for this add-on will be linked to your Jan. box shipment. If you are not a subscriber for the Jane. box, your order for this mold set will be cancelled & refunded
Morandi pigments are super opaque inks perfect for resin crafting.
This kit includes black & white bottles.
I struggled to find a decent black, opaque pigment for resin until these pigment came out. Both the black and white are super opaque with great pigmentation.